White FLYT Golf Tees (Pack of 100)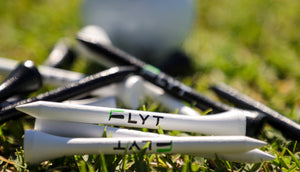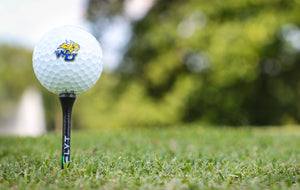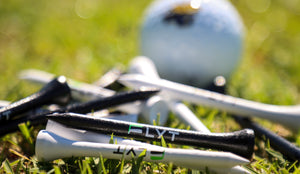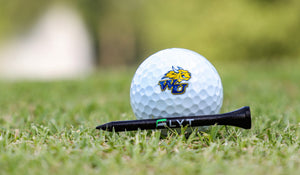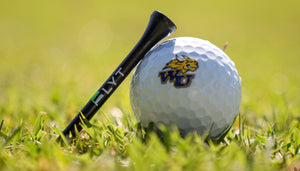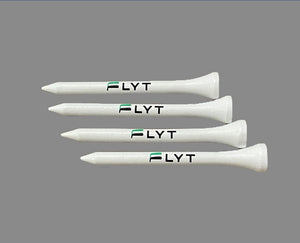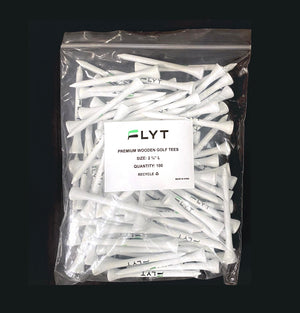 White Tees
Absolutely immaculate tees. Tour quality wood paired with a pristine white paint job. If you're about hitting bombs you have to get these to help you take FLYT!
Love it! Puts me in correct position for chipping.
PGA Member Feedback
Awesome product if you are struggling with solid contact. Highly recommend.
Best golf aid ever!
Anyone that struggles with chipping off of tight lies needs this simple aid. Easy to use. No training required. Creates flawless muscle memory.
How To Wear Your Chipping Sleeve Correctly:
Pull Chipping Sleeve on to arm (Right arm for right-handers and left arm for left-handers).
Fingers should protrude from openings at the bottom.
Top of Chipping Sleeve should be halfway up bicep with top velcro strap just below the elbow, bottom velcro strap just above the wrist.
Align insert on the back of hand approximately one inch up from knuckles.
Insert should run from the back of the hand up outside of the forearm between the inner and outer elbow.
Fasten Velcro straps to hold the insert in place.
Elevate Your Game.