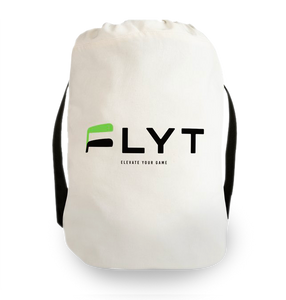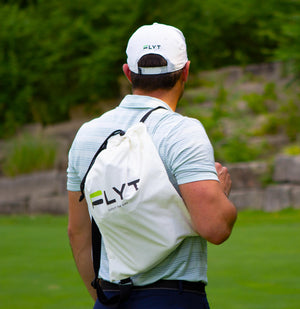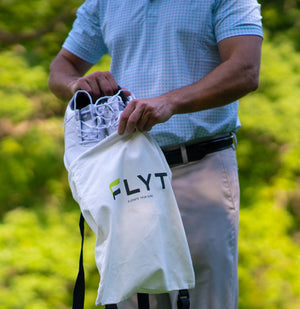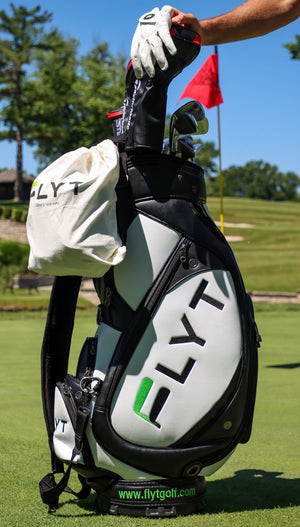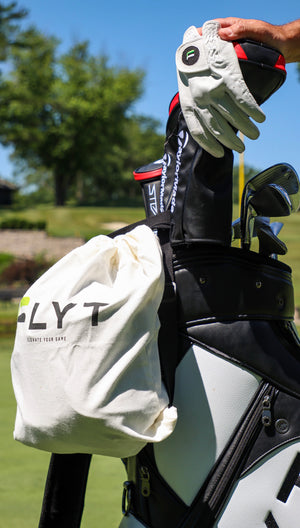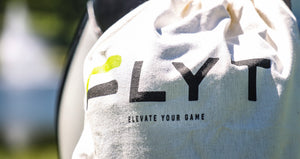 The Strap is incredible
The FLYT strap is a life saver, I got immediate improvements on my swing. This training aid helps me stay connected to my body to deliver the best swing approach that leads to longer more consistent golf shots. Kudos!! Christopher Hall - Professional Long Driver
Awesome Branding
Perfect to couple as Gym bag with towel or fresh shirt 👌
Great product
Works great. Makes you rotate since your hands are taken out of it
FLYT REVIEW
I like the training device. Scratch player and get the use and application. After 30m the back of my righthand(RH player) was all torn up. Perhaps a pad need to be placed near the back hand side between the plastic and back of right hand.
How To Wear Your Chipping Sleeve Correctly:
Pull Chipping Sleeve on to arm (Right arm for right-handers and left arm for left-handers).
Fingers should protrude from openings at the bottom.
Top of Chipping Sleeve should be halfway up bicep with top velcro strap just below the elbow, bottom velcro strap just above the wrist.
Align insert on the back of hand approximately one inch up from knuckles.
Insert should run from the back of the hand up outside of the forearm between the inner and outer elbow.
Fasten Velcro straps to hold the insert in place.
Elevate Your Game.